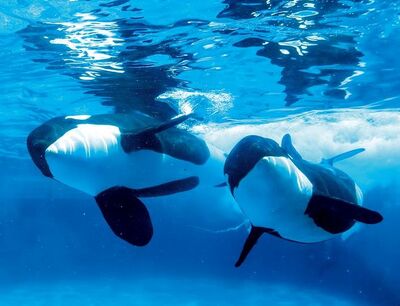 Welcome to the Orca Pod
Hi everyone! Check out out site!
Please feel free to visit our Facebook page or send us an email at Orcapodwikia@gmail.com.
This site launched on July 12, 2012
Describe your topic
This site is a good place to look for information on orcas who are or have been in captivity. As of now you can look up Orcas currently in captivity and see some information in the Deceased  and Released Orcas section of the site.
Latest activity