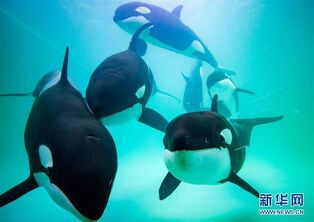 Orpheus is a 12 year old male orca who lives at Chimelong Ocean Kingdom. He was captured in Russia on August 13, 2013. So far, it is not known which whale Orpheus is.
It is possible he could have been renamed when he arrived at Chimelong. He was named Orpheus while he was still in Russia.
Sex-Male
Age-12
Captured-8/13/13
Age at Capture-8
Place of Capture-Sea of Okhotsk, Russia
Family
Origin of Orpheus
Derived from Orphne Meaning "The Darkness of Night"
Pronounced: or FEE us
Weights
Lengths
Breed
Pages in category "Orpheus"
This category contains only the following page.
Ad blocker interference detected!
Wikia is a free-to-use site that makes money from advertising. We have a modified experience for viewers using ad blockers

Wikia is not accessible if you've made further modifications. Remove the custom ad blocker rule(s) and the page will load as expected.