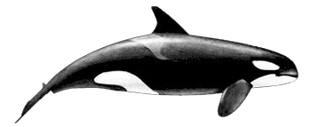 Neocia miscarried her first and only pregnancy in July 2004 at Marineland Canada. Little is known about the calf. The father of the calf was Neocia's father, Kandu 7. This combination would have made the calf up to 25% inbred.
Sex-Unknown
Birthday-7/--/04
Date of Death-7/--/04
Place of Birth/Death-Marineland Canada
Cause of Death-Pregnancy Complications/Miscarriage
Family
Parents
Grandparents
Half Sisters
Malik (1996)*, Nootka 5's Calf (1998)*, April (2004)*, Athena (2004)*
Half Brothers
Splash (1989)*, Kiska's Calf (1992)*, Kanuck (1994)*, Nova (1996)*, Hudson (1998)*, Algonquin (1999)*
Unknown Siblings
Nootka 5's Miscarriage (2001)*, Nootka 5's Miscarriage (2006)*
Aunts
Neocia*, Malik*, Nootka 5's Calf*, April*, Athena*
Uncles
Splash*, Kiska's Calf*, Kanuck*, Nova*, Hudson*, Algonquin*
Breed
Subcategories
This category has only the following subcategory.
Ad blocker interference detected!
Wikia is a free-to-use site that makes money from advertising. We have a modified experience for viewers using ad blockers

Wikia is not accessible if you've made further modifications. Remove the custom ad blocker rule(s) and the page will load as expected.