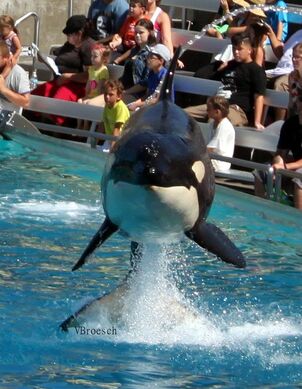 Makani is a 5 year old male orca who was born on February 14, 2013 at SeaWorld San Diego. His mother is
Kasatka
 and his father is
Kshamenk
 through artificial insemination. Kalia was present for the birth and assisted her mother through labor. 
On June 14, 2013, it was announced that he had been named Makani. The name was chosen by a poll.
Makani is a very playful and energetic calf. He can often be seen copying the other whales during shows, often breaching beside them or on his own. At five months old, he could already be seen playing on the slide out.
Sex-Male
Age-5
Birthday-2/14/13
Birth Place-SeaWorld San Diego
Type of Birth-Tail First
Time of Birth-6:33 AM (PST)
Family
Parents

Half Sisters
Takara (1991), Kalia (2004), Kamea (2013)

Half Brother

Nieces
Kohana, Sakari, Victoria*, Kamea, Amaya, Kyara*

Nephews
Origin of Makani
Hawaiian for "Wind"
Pronounced: mah KAH nee
Other Names Considered
Hako ("Chosen Son" in Scandinavian)
Valentino ("Strong" in Italian)
Weights
350 lbs (February 2013)
1,100 lbs (February 2014)
1,600 lbs (2015)
2,130 (October 2015)
2,700 lbs (July 2017)

Lengths
7 ft (February 2013)
11 ft (February 2014)
13 ft (July 2015)
Breed
50% Icelandic
50% Argentinian Transient

He spends most of his time with Nakai, Kalia, Amaya and Orkid, though he can be seen with any member of the pod. He has become very close to Kalia and is eager to spend time with her and her calf. He was very interested in spending time with Amaya once she was born. The two can be seen playing together often. Makani is a very independant and playful whale. He can often be seen playing with guests in the underwater viewing area. He spent a lot of time with his mother before she passed away in August 2017.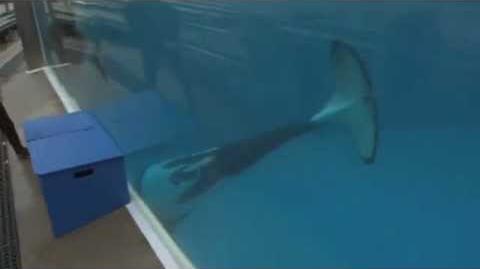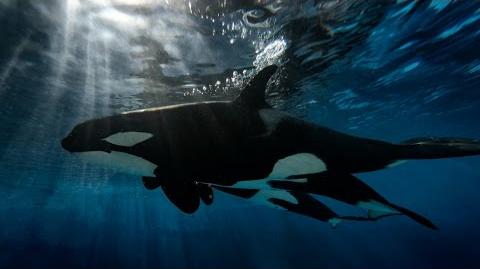 Pages in category "Makani"
This category contains only the following page.