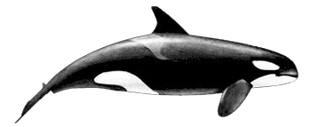 Kiska gave birth to her first calf on August 24, 1992 at Marineland Canada. The calf was a male and his father is Kandu 7. Little is known about the calf. He passed away on October 25, 1992. He was never named.
Sex-Male
Aged-2 Months
Birthday-8/24/92
Place of Birth-Marineland Canada
Date of Death-10/25/92
Place of Death-Marineland Canada
Family
Parents
Sister
Half Sisters
Neocia (1992)*, Malik (1996)*, Nootka 5's Calf (1998)*, April (2004)*
Brothers
Kanuck (1994)*, Nova (1996)*, Hudson (1998)*
Half Brothers
Unknown Siblings
Nootka 5's Miscarriage (2001), Neocia's Miscarriage (2004)*, Nootka 5's Miscarriage (2006)*
Niece/Nephew
Breed
Subcategories
This category has only the following subcategory.
Ad blocker interference detected!
Wikia is a free-to-use site that makes money from advertising. We have a modified experience for viewers using ad blockers

Wikia is not accessible if you've made further modifications. Remove the custom ad blocker rule(s) and the page will load as expected.