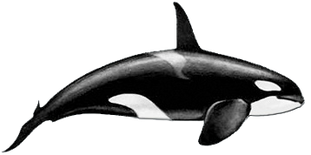 Frankie was a 9 year old male orca who lived at SeaWorld San Diego. He was captured in the USA in August 1973. He passed away on January 29, 1974.
Sex-Male
Aged-9
Captured-8/--/73
Age at Capture-Approximately 9
Place of Capture-Washington, USA
Date of Death-1/29/74
Place of Death-SeaWorld San Diego
Family
Origin of Frankie
French for "Frenchman"
Pronounciation: frain KEE
Breed
Subcategories
This category has only the following subcategory.
Ad blocker interference detected!
Wikia is a free-to-use site that makes money from advertising. We have a modified experience for viewers using ad blockers

Wikia is not accessible if you've made further modifications. Remove the custom ad blocker rule(s) and the page will load as expected.