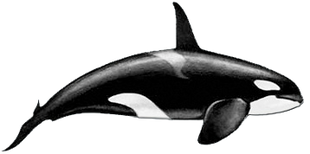 "Father of Kshamenk" was captured on September 17, 1992 in Argentina. He passed away later that day at Mundo Marino.
Two killer whales were said to have been rescued on September 17, though it seems more likely that the two were captured. The young male was named Kshamenk. Sadly, the older male passed away the same day. Because of this, he was never given an official name so he became known as "Father of Kshamenk" because of his larger size compared to the smaller Kshamenk. It is unlikely that he was actually Kshamenk's father do to the killer whale society. Father's do not usually stay with their calves and only find females when mating. It would be more likely that "Father of Kshamenk" was actually Kshamenk's brother, uncle, nephew or cousin, though there is a chance that they were not related at all. His cause of death is not known, though it was likely a result of his capture.
Sex-Male
Aged-Unknown
Captured-9/19/92
Age at Capture-Unknown
Place of Capture-Samborombon Bay, Argentina
Date of Death-9/19/92
Place of Death-Mundo Marino
Cause of Death-Unknown
Family
Unknown (Argentinian Transients)
Possible Relatives-Kshamenk, Belen's Stillborn (1998), Belen's Fetus (2000), Makani, Kamea
Origin of Father of Kshamenk
Kshamenk is Yámana for "Orca"
He was captured with a smaller whale named Kshamenk.
Kshamenk is Pronounced: sha MENK
Breed
100% Argentinian Transient
Subcategories
This category has only the following subcategory.
Ad blocker interference detected!
Wikia is a free-to-use site that makes money from advertising. We have a modified experience for viewers using ad blockers

Wikia is not accessible if you've made further modifications. Remove the custom ad blocker rule(s) and the page will load as expected.