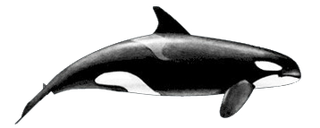 Corky 2 miscarried her 6th calf on July 27, 1986. The calf's father is Orky 2 and the gender unknown. Little is known about her calf. It was miscarried while Corky still lived at Marineland of the Pacific.
Sex-Unknown
Birthday-7/27/86
Birthplace-Marineland of the Pacific
Date of Death-7/27/86
Place of Death-Marineland of the Pacific
Cause of Death-Unknown/Miscarried
Family
Parents
Sister
Kiva (1982)*, Corky's Calf (1985)*
Half Sisters
Orkid (1988), Kayla (1988)
Brothers
Corky's Calf (1977)*, Spooky (1978)*
Unknown Siblings
Corky's Stillborn (1980)*, Corky's Miscarriage (1987)*
Niece
Nephew
(Note: To see this orca's extended wild family, go to Corky 2's Profile.)
Breed
Subcategories
This category has only the following subcategory.
Ad blocker interference detected!
Wikia is a free-to-use site that makes money from advertising. We have a modified experience for viewers using ad blockers

Wikia is not accessible if you've made further modifications. Remove the custom ad blocker rule(s) and the page will load as expected.