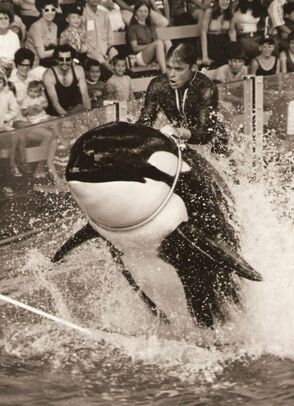 Canuck was a 4 year old male orca who was captured in the USA on March 12, 1972. He passed away at SeaWorld Orlando on December 1, 1974.
Sex-Male
Aged-4
Captured-3/12/72
Age at Capture-Approximately 2
Place of Capture-Washington, USA
Date of Death-12/1/74
Place of Death-SeaWorld Orlando
Family
Southern Residents (J Pod)
Origin of Canuck
A French Canadian
Pronounced: kah NUK
Breed
Subcategories
This category has only the following subcategory.